Polling and survey platforms are great ways to gather feedback and analyze how you present yourself in the public eye.
You can see how your business is succeeding or check how you can improve your work. However, you might not be sure where you can host your poll or survey.
The good news is that I've found the ten best polling and survey platforms used for gathering feedback. All of these platforms have their own strengths and weaknesses, and you can utilize them to see how your audience feels about you.
It should surprise no one that Google has its own platform for conducting surveys and polls (You might also want to check out How To Make A Poll On YouTube). Many businesses have utilized Google Forms (Also check out How To Create A Google Doc Survey) to gather feedback from their employees and customers alike.
All you need to do is create a document and select the type of form you want to make. You can easily customize them to suit your business needs and showcase your organization's brand, so they look and feel official.
You'll be able to analyze your responses with charts and data in real time and even check how the data looks in Google Sheets.
Just share your forms through your emails, the URL, or via your website, and you'll be able to get a response in minutes. You can either use it free for personal use, which will give you access to 15 GB of cloud storage.
Of course, you can also get it for Business and pay a minimum of $12 a month per user.
SurveyMonkey is a global leader when it comes to surveying software and has over 19 million active users on a global scale.
Businesses use it to gather data to get feedback from their employees and customers, and students use it to gather data for essays.
Regardless of why you use it, SurveyMonkey can target your surveys to the right audience with expert-written templates.
SurveyMonkey (You might also want to check out Is Survey Junkie Legit?) will help you collect your feedback and work with Momentive to expand on it.
You'll find you can keep an eye on your company's data with GetFeedback, and you can always get help from SurveyMonkey's customer service team or through their blog.
There are three different plans available, with the free basic plan allowing you to have unlimited surveys with ten questions allowed (You might also want to check out What Is A Leading Question).
Of course, you can also pay more with different plans, such as the Individual Advantage, Team Advantage, and Business plans, which all have their own unique features.
Poll Everywhere is an app that helps you engage with your employees through hybrid working. It's been used by businesses, students, and for individuals to engage and gauge team feedback.
Along with polls, you can create different activities such as Q&As, multiple choice questions, and word clouds, which also makes it great for surveys!
You can add Poll Everywhere to programs such as Slack and Powerpoint to easily collaborate with anyone you work with (You might also want to check out How To Make A Poll On Discord).
Poll Everywhere is recommended for businesses, those in education, and even for any remote workers out there. All versions of Poll Everywhere can be used to create unlimited questions, but each plan has a different audience size.
With the basic plan, 25 people can access your poll, but the other plans can reach up to over 700 different people. So if you're looking for a way to get feedback from your employees, this may be a great way to do so.
MicroPoll is a great way to create your own poll and publish it online. You can easily analyze your results. Sharing your poll is made easy using this software.
Once you share it, you can check the location statistics and when more people are responding to it. MicroPoll has been designed to make it easy to use, so you can avoid the complexity of other online polling software.
Thousands of organizations have utilized MicroPoll to get the information they need from customers and users alike.
Even with how easy it is to use, you can still collect advanced results, which makes it great for research purposes.
There are three different plans available: the Free plan, the Advanced plan, and the Team plan, in which you need to contact the company directly for pricing.
While the Free plan only gives one user access, it still allows you to utilize unlimited surveys and questions. You can even integrate it with Google Sheets and customize your branding for your poll depending on its use.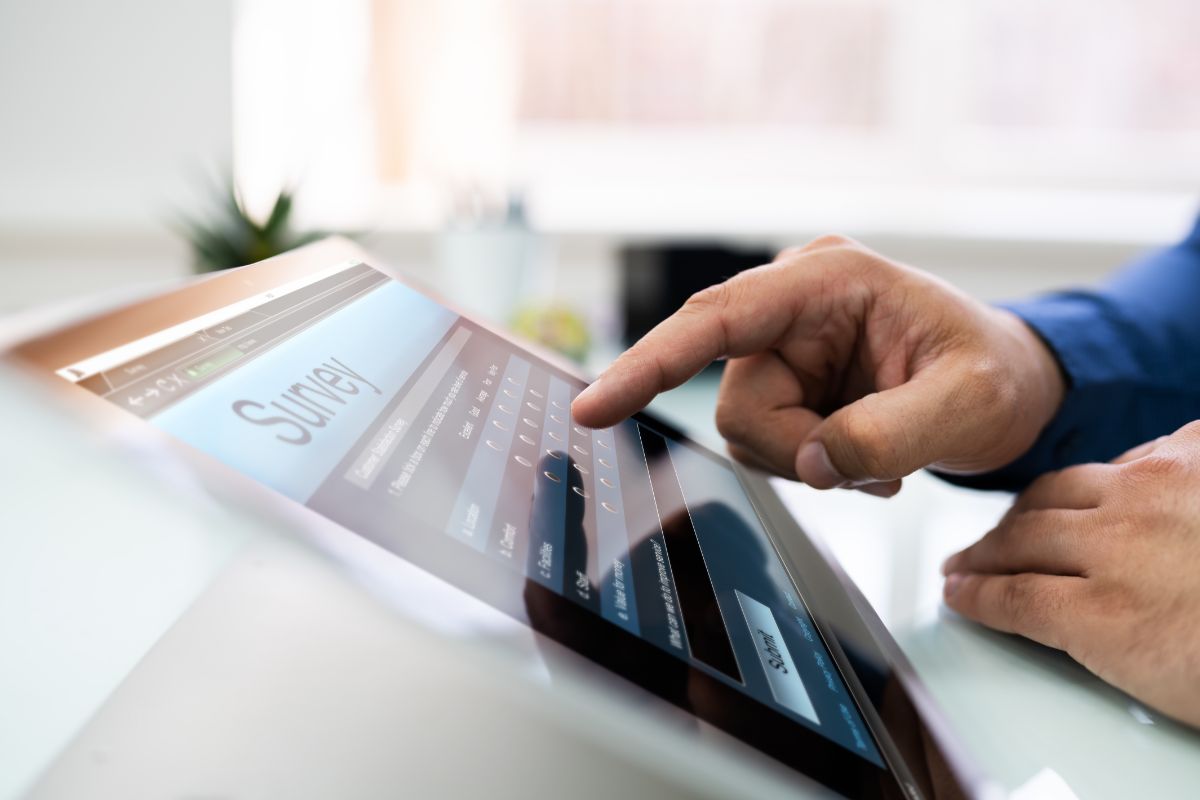 SurveyPlanet is used by some of the world's biggest corporations, including Disney and Amazon, to conduct customer surveys. It's even used by universities too, so you can find a variety of different uses for this popular platform.
You can customize your themes for your survey and upload images too. It has a responsive layout that makes it accessible not only on PC but on handheld devices too.
If you want a positive user experience guaranteed, then SurveyPlanet promises a fast and easy service that makes it better for users. You can also customize the language settings, so you can make your survey accessible to more customers around the world.
Even if you don't want to write your own questions, they have numerous pre-written questions available for you to use. And best of all, you can easily incorporate your logo, so they know who's survey is being answered.
Typeform is a surveying platform that will help your business treat surveys as though they're a simple conversation.
If you want a platform that will generate the best follow-up questions, then Typeform will generate questions that will promise deeper feedback for your business.
Along with deeper feedback, you can customize how your survey is presented to your audience. Regardless of how you use it, you'll be able to utilize different fonts and colors to make your survey stand out.
It even integrates with so many different software, including WordPress, Canva, and Slack. But these are only a few of the different options available.
To make interacting with other businesses and customers easier, Typeform makes the process more interactive. If you want a great first impression, then Typeform may be your perfect choice.
SurveySparrow is a paid survey platform that allows you to try out a 14-day free trial. You can easily build some conversational surveys to gather feedback and take a step away from formality.
Regardless of why you want to build a survey, you can easily get a response and even make your survey in any language of your choice.
You can use SurveySparrow to get more insights about the customer experience, product experience, or employee feedback.
SurveySparrow integrates with a vast number of other software, including Slack, Google Sheets, and WordPress. After all, SurveySparrow is a great way to build a conversation with your customers and improve your business.
QuestionPro has been utilized by businesses for years, including Microsoft and Disney. Many businesses use it, including beginners who are just starting up.
While it can be used for customer experience and your workforce, you can also use it for academic purposes. QuestionPro will give you access to over 250 professional templates and 24-hour global support if you have any issues.
Your survey will be available in different languages and applies robust logic, so you don't have to spend hours learning how to use it.
Users can access it on their smartphones and tablets, and once your users have responded, you can share the reports with your team. If you need any help, you can even contact any professionals to help customize your survey for professional purposes.
QuestionPro and MicroPoll are both affiliated with one another, so you will find that their services have the same pricing. However, they each offer different services, depending on your needs.
Jotform is free-to-use software that allows you to make surveys and other types of forms through its easy-to-use software. Of course, they also have a business option that allows you to make 25 different forms to use.
You can easily integrate Jotform with over 150 different programs, including Google Drive. You can then send your surveys to email marketing services, so if you're looking for a targeted service, this may be a great option.
Email marketing your survey will ensure it hits your targeting base, and Jotform can be useful for this.
SurveyLegend is another free-to-use software that thousands of mainstream companies have used. You can conduct surveys and polls and create forms with ease.
Customize your surveys and polls with your brand on any device of your choice. Then, you just need to share it through email, SMS, or even through social media.
SurveyLegend gives you access to real-time data analytics, so you can monitor the results of your polls and surveys without any issues.
Final Thoughts
These are 10 of the best polling and survey platforms that you can use to gather feedback. They all come under various pricing options. However, they will provide you with all the info you need, and are all easy to use.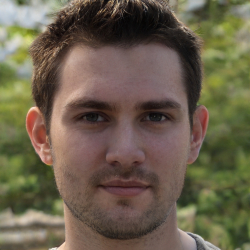 Latest posts by James Pithering
(see all)