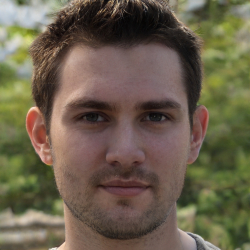 Latest posts by James Pithering
(see all)
In today's world, the internet promises all kinds of avenues and methods to earn some extra income. One of these methods is through surveys.
By completing surveys online, you can earn rewards and, in some cases, money. But, you need to be careful as some are not as legitimate as they first appear.
Survey Junkie allows users to take online surveys and earn rewards. It seems like a great way to earn money and rewards quickly and effortlessly.
But, the question on many lips remains, "is Survey Junkie legit?" Well, we have the lowdown below!
In today's post, we will discuss Survey Junkie and whether you should try it out or not. Is Survey Junkie one of the many avenues you can go down to earn rewards online?
After all, there are numerous online survey sites that are legitimate and allow you to earn some cash with very little effort required.
If you have some time on your hands, these surveys can be a great way of earning some extra income.
But, some are not legit.
If you're interested in survey-taking, read on as we take a look at Survey Junkie in detail to see if it is safe for you to use today.
What Is Survey Junkie?
Survey Junkie is a community where users can partake in different surveys. Once a survey has been completed, consumers are rewarded for helping the company or brand shape their services and products.
Being able to take short, or long, surveys is very attractive to many people (Also check out the How To Cite A Survey). In some cases, you can even create your own surveys for others to try.
But, before using any type of survey site or app, you must make sure that it is indeed legit and safe to use. And, of course, if your time and effort are worth it in the end.
So, what about Survey Junkie? Is it legit? Let's find out.
Survey Junkie – Legit Or Not?
The moment of truth! Is Survey Junkie a legitimate survey site?
The answer is – yes, Survey Junkie is legit.
When you use this site and complete surveys, you can get paid with real money.
This market research company's main aim is to find out the opinions of consumers. And, in order to find out what customers think about products, brands and organizations are willing to pay.
Therefore, companies can better understand what their clients want, so they can improve their products and services.
When you complete a survey on Survey Junkie, you are rewarded with points. As these points build up, you can redeem them for gift cards that you can use at various retailers or for PayPal cash.
You can complete surveys on the Survey Junkies website or via its app. Whichever platform you use, you will need to enter information about yourself, some of which is personal.
This is required to join a panel and start filling out surveys. In some circumstances, you may be asked to provide some sensitive information, but this is solely for the purpose of targeted, relevant surveys.
The information you provide is voluntary. Survey Junkie is regarded as a trustworthy site, so your information will not be shared with any organization other than what is specified.
Cookies are used in Survey Junkie with some expiring once you have closed your browsers, however, some are more persistent and will remain until you manually delete them.
The types of cookies found on the site include information packets and are not a risk to your computer or device.
However, these cookies can collect information. If you do not want the cookies collecting any info on you, you can simply delete them.
Moreover, the fact that Survey Junkie has an SSL (Secure Sockets Layer) Certificate, a digital certificate that verifies a website's identity, allowing an encrypted connection to be found, you can rest assured that it is a safe site and app to use.
Survey Junkie Security
Before using any type of survey platform, you need to find out more about its security and whether your personal information will be safe. The same applies to Survey Junkie.
The good news is that your information is secure when using Survey Junkie.
But, that doesn't mean you should not be cautious and enter everything about yourself, such as bank account numbers and your home address.
Overall, though, the security of Survey Junkie is very good. Yes, it will ask for certain information, but this is required to take part in the multitude of surveys available.
You can feel confident that your personal information will not be shared without your consent or mismanaged in any way when using Survey Junkie.
How Much Money Can You Earn With Survey Junkie?
Now we know Survey Junkie is legit, you may be wondering how much you can start earning with it.
Every day, over $40,000 is paid out by Survey Junkie. How much of that pie you get is down to the surveys you do.
Surveys generally come with a reward of between $0.50 and $3. As you can guess, the more surveys you complete, the more money you will earn. Some surveys pay better than others.
However, before you sit down and start doing surveys for the day, it's important to note that you can't just complete a survey and then collect the money immediately.
The more detailed your profile is, the more target surveys you will see.
Also, do not rush the surveys, as you need to give credible feedback and spend time on each question. If not, you may get flagged and not earn anything from that survey.
The good news is that there is an endless supply of surveys available on Survey Junkie, but earning anything of worth will take time.
And, remember, you earn points from surveys that can be redeemed through PayPal, as a bank transfer, or in the form of gift cards to use in different retailers, such as iTunes, Amazon, Walmart, and many more.
In Summary
To sum up, Survey Junkie is a legit survey site and app. Try it today and you can start earning rewards!