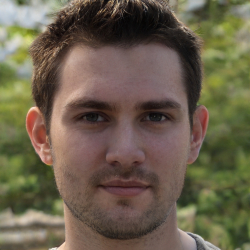 Latest posts by James Pithering
(see all)
Discover how to build your own survey website using no-code development tools. Step-by-step guidance on choosing the right platform, designing, customizing, deploying, and optimizing your site. No technical skills are needed!
Introduction to No-Code Survey Website Development
If you've ever wondered, "How can I build my own survey website without coding knowledge?" you're in the right place. In this era of no-code website builders, creating a customized, interactive, and responsive survey website is easier than you might think. Leveraging these no-code tools enables you to bring your idea to life without the need to master HTML, CSS, or JavaScript.
This guide offers step-by-step instructions on creating your own survey website, perfect for collecting feedback, conducting research, or engaging your audience. Whether you're a startup, researcher, or an enthusiast looking to interact with your community, our guide simplifies the process of developing your no-code survey site.
Choosing the Right No-Code Platform
Your first step towards building your survey website is choosing the right no-code development platform. This platform will serve as the foundation for your site, so you need to ensure it offers the features and flexibility you need.
There's a myriad of no-code tools available, like Bubble, Adalo, Wix, or WordPress with its numerous plugins. While choosing, consider factors such as user-friendliness, customization options, integrations with other platforms, data handling, and pricing. The goal is to select a no-code platform that aligns with your needs and budget.
Designing Your Survey Website
The design of your survey website should be user-friendly, engaging, and visually appealing. With no-code tools, you can use pre-designed templates or create custom designs that align with your brand identity. Remember, your survey site's design can significantly impact user experience, so keep it clean, simple, and easy to navigate.
Whether you're utilizing templates or creating from scratch, make sure your site design promotes usability. Your survey should be easy to locate, and your questions straightforward to understand. Also, ensure your site is responsive to deliver a seamless experience on various devices.
Customizing Your Survey
Customization is a crucial step in your survey website development. This involves tailoring your survey to suit your specific objectives. Different survey types like customer feedback surveys, market research surveys, or employee satisfaction surveys require diverse sets of questions.
Most no-code tools offer drag-and-drop builders to create and customize your survey questions. You can incorporate a variety of question types, such as multiple choice, Likert scale, open-ended, or ranking questions. Remember to keep your questions clear and concise to increase survey completion rates.
Deploying Your Survey Website
Once you've designed and customized your survey, it's time to deploy your website. With no-code platforms, this process is straightforward. Usually, it involves clicking a 'publish' or 'launch' button, and your survey website is live.
Before you officially publish, it's advisable to conduct a soft launch, testing your site extensively to identify any potential issues or areas of improvement. Share your site with a small group of trusted individuals for feedback and adjustments.
Optimizing Your Survey Website for SEO
After deployment, you need to optimize your survey website for search engines. SEO (Search Engine Optimization) is vital in enhancing your website's visibility online. Basic SEO practices include using relevant keywords, incorporating meta tags, and optimizing images.
Moreover, link building is a powerful SEO strategy. Promote your survey website on social media platforms, blogs, and forums to generate high-quality backlinks. Also, consider using Google Analytics to track website traffic and understand your audience better.
Conclusion
Building your own survey website with no-code tools is a straightforward process that anyone can master. By following these steps, you'll have a professional, fully customized survey website up and running in no time. Happy building!