Hello, The Pollsters community!
Today, we're thrilled to bring you a special guest post from marvelnerds.com, a powerhouse of knowledge for all things related to the Marvel Universe. If you're a fan of the vast, superhero-packed universe that Marvel has brought to life in their comics, TV shows, and blockbuster movies, you're in for a treat.
The Marvel Universe is a vibrant tapestry of heroes, villains, and the gray areas in between, filled with characters that have become cultural icons. But among all the Avengers, mutants, and Guardians of the Galaxy, who reigns supreme in the hearts of fans?
To find out, we've set up a straightforward, but certainly not easy, one-question poll: Who is your favorite character in the Marvel Universe? Is it the wise-cracking Spider-Man, the patriotic Captain America, the unstoppable Iron Man, or someone else entirely? We want to know who you cheer for when the world is on the brink of annihilation.
The poll is open right now on our website, and we can't wait to see who emerges as the fan-favorite.
If you're looking for a deep dive into the characters of the Marvel Universe, marvelnerds.com is the place to go. Our website offers a wealth of content that spans from character biographies, storyline explanations, theories, and reviews, to the latest news and updates from the Marvel Universe.
Take a look at our 'Character Spotlight' section, where you'll find comprehensive profiles of various Marvel characters, delving into their histories, power sets, notable story arcs, and their roles in the larger Marvel Universe. Plus, our 'News and Updates' section keeps you on the pulse of all the recent developments, so you'll never miss a new character reveal or storyline.
And it's not all serious business; we have a thriving community of Marvel fans who engage in lively debates, share theories, and express their love for the Marvel Universe. Our forums are an ideal space for Marvel newbies and veterans alike, so don't hesitate to join the conversation.
So, swing by and cast your vote in our poll, and don't forget to explore marvelnerds.com for all things Marvel. Whether you're just starting your journey into the Marvel Universe or you're a seasoned fan, we've got you covered.
Excelsior!
Author: Philip Kramer from marvelnerds.com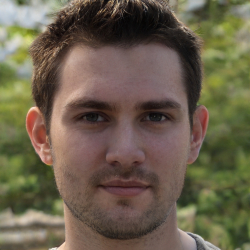 Latest posts by James Pithering
(see all)