Greetings, The Pollsters' community!
Today, we're excited to share an intriguing guest post from LJCOOL110 at Gaming-Fans.com, a prime destination for gamers and a trusted resource for guides, reviews, tips, and updates on a plethora of games, including the epic mobile RPG – Star Wars: Galaxy of Heroes (SWGoH).
In SWGoH, players can gather their favorite Star Wars characters from all eras, customizing and strengthening their teams to battle it out across the galaxy. The rich universe of Star Wars coupled with strategic gameplay makes for a game that is thrilling to new players and old pros alike.
In the heart of this galaxy, however, a burning question remains – Who's the favorite character amongst the SWGoH players?
Gaming-Fans.com Star Wars Galaxy of Heroes Poll
To decipher the answer, we conducted a single-question poll, asking the members of our vast community: Who is your favorite character in Star Wars: Galaxy of Heroes? Whether it's the fearless Jedi Knight Luke Skywalker, the cunning smuggler Han Solo, or the enigmatic and powerful Darth Vader, we want to know which character you find the most compelling.
The poll is currently live on our website, and we're eagerly waiting for your input. Share your favorite character and see how your preference aligns with the broader SWGoH community.
Now, if you're wondering where you can find some expert insights on the characters in Star Wars: Galaxy of Heroes, and how you can best leverage their abilities, look no further than Gaming-Fans.com. Our website is a treasure trove of content, including in-depth character guides, strategic recommendations for team compositions, and advice on character mods that will help you maximize the potential of your team.
For instance, our SWGoH Advanced section offers intricate details about different modes of the game, including Territory Wars, Grand Arena Championships, and more. Plus, we regularly publish insights on new characters and updates, helping you stay at the forefront of your game.
Not only do we provide quality content, but we also nurture a thriving community of passionate gamers who love to share their strategies and experiences. It's a place for you to learn, share, and engage with fellow players around the globe.
So, don't hesitate to share your favorite character in our poll, and do check out Gaming-Fans.com for all the gaming insights and resources you need. We're here to amplify your gaming experience and ensure your time in the Star Wars galaxy is as enjoyable and rewarding as possible.
May the Force be with you!
Author: LJCOOL110 from Gaming-Fans.com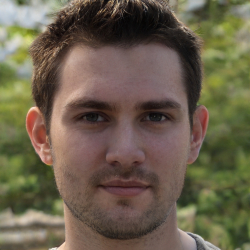 Latest posts by James Pithering
(see all)