Enter the realm of gaming, where excitement meets strategy and creativity! From video games to board games, learn how to quiz the millions of players around the globe who enjoy the thrill of competition and the joy of play.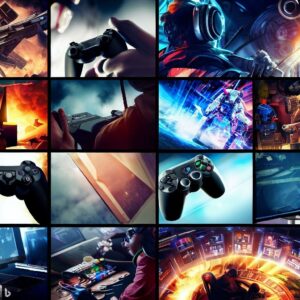 What's Your Sandbox Game Match? Discover the Best of 2023
Sandbox games, what are they? Well, think of them as virtual playgrounds where you can do all the things you're too lazy or too broke to do in real life. In 2023, gamers will be treated to a variety of unique experiences. From expansive open-worlds to creative building simulations, there's something for everyone! To find
Page [tcb_pagination_current_page] of [tcb_pagination_total_pages]
More Poll, Survey and Quiz Ideas...