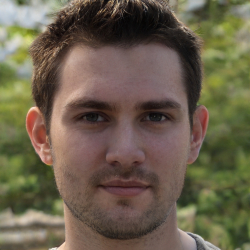 Latest posts by James Pithering
(see all)
Introduction to Poll Everywhere
Poll Everywhere emerges as a pivotal tool in the realm of hybrid work and interactive digital engagement, providing a platform that seamlessly integrates live online polling, surveys, Q&As, quizzes, word clouds, and more into various virtual and physical workspaces. With a focus on fostering inclusive conversations and powering hybrid work dynamics, Poll Everywhere strives to bridge the gap between presenters and audiences, educators and students, as well as employers and employees, ensuring that every voice is heard and every opinion is valued. This article aims to delve into the multifaceted offerings of Poll Everywhere, exploring its features, benefits, and applications in diverse contexts.
Key Features and Benefits of Poll Everywhere
Actionable Team Insights
Poll Everywhere stands out by offering real-time visualization of employee feedback through a myriad of activities, thereby not only enabling teams to measure engagement effectively but also to follow up on feedback and uncover subsequent steps. The platform allows for the creation of a feedback loop that is both actionable and insightful, ensuring that employee voices translate into tangible organizational changes and improvements.
Productivity at Scale
The platform champions productivity by offering a fully customizable Folders and navigation system, meticulously designed to align with your team's unique workflows. This feature ensures that engaging content can be organized and accessed with ease, facilitating smooth operations and effective communication within teams, regardless of their size or structure.
Apps Integration
Poll Everywhere extends its functionality into popular presentation platforms, offering apps for PowerPoint, Keynote, and Google Slides. This integration allows users to add polls directly to their existing presentation decks with just a few clicks, ensuring that interactive elements can be embedded into presentations without disrupting the flow or requiring additional software.
Enterprise-Grade Data Protection
Security remains paramount with Poll Everywhere, which has garnered trust from over 4 million customers by prioritizing data protection. The platform adheres to industry-leading security protocols across all features and activities, boasting certifications such as ISO 27001 and ISO 27701, and compliance with SOC 2 Type 2 and PCI DSS, thereby ensuring that user data is safeguarded at all times.
Poll Everywhere User Base and Recognition
With a clientele that includes over 75% of the Fortune 500 companies and more than 300,000 educators, Poll Everywhere has established itself as a trusted platform for facilitating impactful discussions across various sectors. The platform has been recognized for its robust capabilities and has been utilized by millions of teams worldwide, testifying to its reliability and efficacy in engaging audiences and gathering real-time feedback.
Moreover, PollEverywhere has been acknowledged through various awards and recognitions, further solidifying its position as a leader in powering the remote work revolution and providing a reliable platform for audience response, polling, and surveys across diverse contexts and scales.
Poll Everywhere Applications and Use-Cases
Powering Remote Work
Poll Everywhere has become a cornerstone in facilitating remote work, ensuring that conversations remain inclusive and engagement is maintained across hybrid workspaces. The platform enables users to conduct live online polling, surveys, and other interactive activities, ensuring that audience engagement is not only maintained but also visualized in real-time, thereby enhancing virtual interactions and discussions.
Audience Response and Polling
The platform offers a wide array of audience response activities, including polling, surveys, Q&As, and quizzes, ensuring that audiences remain engaged and their responses are captured effectively. This functionality is pivotal in various contexts, including educational settings, corporate meetings, and events, where real-time audience feedback can drive discussions and inform decisions.
Integration with Webex by Cisco
Poll Everywhere extends its functionality by integrating directly into Webex, allowing users to engage their audience, capture feedback, and present live results all within the Webex environment. This integration ensures that users can leverage the interactive capabilities of Poll Everywhere without having to navigate away from their Webex meetings, thereby streamlining the user experience and facilitating smooth, interactive discussions.
Resources and Support
Poll Everywhere provides a wealth of resources and support to assist users in navigating remote work and effectively utilizing the platform. For those new to remote work or seeking tips for using Poll Everywhere with various virtual meeting platforms, the resource library offers free tips and techniques to enhance remote working experiences. From guides on conducting effective virtual meetings to utilizing interactive elements in online classes, the resource library serves as a hub of information and support for users.
Getting Started with Poll Everywhere
Creating an account with Poll Everywhere opens up a world of possibilities for enhanced engagement during online meetings, classes, and events. The platform offers a straightforward setup process, allowing users to sign up and immediately begin creating interactive activities to embed into their presentations and sessions. With a focus on facilitating audience response at various scales, Poll Everywhere provides a user-friendly interface and a variety of tools to ensure that users can effectively capture and visualize audience feedback, regardless of the size or context of their sessions.  All you have to do is create an account and use your Poll Everywhere login to get started.
Poll Everywhere – Additional Features and Services
Audience Response Across Scales and Sectors
Poll Everywhere offers features and services tailored to various scales and sectors, including Enterprise, K-12, Higher-ed, and International contexts. The platform provides functionalities that are customized to meet the unique needs and challenges of different sectors, ensuring that users can leverage the platform effectively in their respective contexts.
Integration with Various Platforms and Apps
The platform boasts integration with a variety of platforms and apps, including PowerPoint, Keynote, Google Slides, Microsoft Teams, Slack, Webex, iOS, and Android. This extensive integration ensures that users can leverage the functionalities of Poll Everywhere across various platforms, ensuring that interactive elements can be embedded seamlessly into their workflows, regardless of the platforms or devices they utilize.
Final Thoughts
Poll Everywhere has meticulously carved a niche in the digital interaction and engagement space, providing a robust platform that seamlessly integrates into various workspaces and educational contexts. Through its wide array of interactive activities, including live polling, surveys, and quizzes, it has successfully bridged the communication gap in hybrid and remote environments, ensuring that every voice is heard and valued. With a clientele that spans Fortune 500 companies to educators, the platform has demonstrated its versatility and reliability in facilitating impactful and inclusive discussions.
The platform not only prioritizes user engagement and interaction but also places a significant emphasis on data security and user support. With its enterprise-grade data protection and a wealth of resources available to users, Poll Everywhere stands out as a secure and supportive platform for interactive digital engagement. Furthermore, its integration capabilities with various platforms and apps, such as PowerPoint, Webex, and Google Slides, ensure that it can be seamlessly embedded into various workflows, enhancing its usability and accessibility.
In a world that is increasingly leaning towards hybrid and remote interactions, Poll Everywhere emerges as a pivotal tool that not only facilitates but also enhances digital interactions and discussions. Whether it be in a corporate meeting, an educational setting, or an event, the platform provides the tools and functionalities needed to capture, visualize, and analyze audience responses in real time, thereby ensuring that interactions remain engaging, insightful, and informed.
As we navigate through the evolving landscapes of work, education, and events, platforms like Poll Everywhere will undoubtedly play a crucial role in shaping our digital interactions and ensuring that our virtual discussions remain as engaging and interactive as our physical ones.
---